LATEST NEWS FROM THE VSCC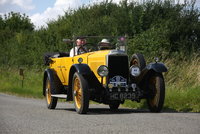 Tuesday 02 September 2014
LATE ENTRIES STILL AVAILABLE FOR THIS WEEKEND'S AUTUMN RALLY
Following the overwhelming success of the recent Acorn Rally, part of the 80th Anniversary Week of Celebrations in Peterborough, the next Navigation Rally on the VSCC calendar will take place this weekend, with our Autumn Rally, this year based in Derbyshire on Saturday 6 September. If you haven't entered yet, there is still time – contact the Office now!

LATEST EVENTS
Loton Park Hillclimb
Price for non members:
£5.00
Qty day 1:
Qty day 2:
Loton Park Hillclimb
13 Sep 2014 - 14 Sep 2014
Bonhams Auction, Goodwood (The Goodwood Revival Sale)
Goodwood Estate, Chichester, PO18 0PX
LC&ES Driving Tests
Brooklands Museum, Surrey, KT13 0QN

ABOUT US
The Vintage Sports-Car Club was established in 1934 to promote the sport and pastime of motoring, principally for cars built before 1931. That still holds true today for the current...

BECOME A MARSHAL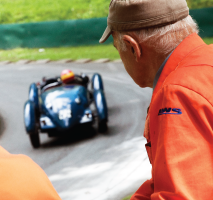 VSCC ON TWITTER